June 11, 2020
Product Knowledge: Quartz vs Quartzite
Quartz is often confused with Quartzite, but is there a difference between the two?
The major difference is that Quartzite a natural stone and Quartz is engineered material. Lets take a closer look at the pros and cons for both.
Quartz is engineered material, it's fabricated from natural silicon dioxide and synthetic materials. Loose quartz makes up about 93 percent of the material. Originally quartz was developed by Breton Company in northeast Italy back in 1963. Since then the process was improved and the modern quartz has the following characteristics:
Quartz is hard, but not quite as hard as quartzite. The resin used in manufacturing quartz countertops is a plastic, so it is prone to melting in heat above 300 degrees Fahrenheit.
Where quartz has an advantage over quartzite is that it is less prone to chipping because it is more flexible.
Can be scratched by sharp objects, and a cutting board should be used.
 Quartz requires very little maintenance. It wipes clean with a damp cloth. Abrasive cleaners should not be used on quartz, and they really aren't needed.
Quartzite is a naturally occuring metamorphic rock composed almost entirely of quartz. It forms when a quartz-rich sandstone is altered by the heat, pressure, and chemical activity of metamorphism.
Quartzite is harder than granite, so it is quite durable. It withstands heat very well.
Can be scratched by sharp objects, and a cutting board should be used.
Quartzite requires quite a bit more care. It must be sealed before use and re-sealed according to your fabricator.
Whether you choose quartz or quartzite is completely up to you. Both materials are available in a big variety of colors and each one has its benefits over the other.
RELATED News
March 1, 2019
ANTOLINI TECH ( Porcelain Slabs)
Although Antolini is worldwide recognized as the greatest in the natural stone world, in 2017 they introduced Antolini Tech to the stone Industry. Antolini Tech is a collection of porcelain slabs that contain the high resolution prints of antolini natural marbles and soft stones throughout the surface to mimic the look of natural stones. Made […]
READ MORE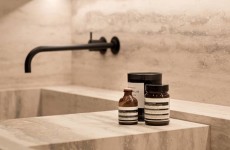 February 1, 2019
PRODUCT KNOWLEDGE: TRAVERTINE
Travertine is formed by calcium-rich spring hot water. The travertine-forming process can happen anywhere that has the combination of hot water and limestone. QUARRIES AND HISTORICAL BACKGROUND Major travertine quarries exist in Turkey, Mexico, China, Peru, and Iran. But Italian travertine may have the most compelling history. Fueled by the same geothermal heat as Mt. […]
READ MORE
December 22, 2018
KBIS 2019
February, 19 – 21, 2019 This year one of the  premier kitchen and bath design show event will be hosted in Las Vegas, Nevada. This Kitchen & Bath Industry Show (KBIS) is one of North America's largest trade show dedicated to all aspects of kitchen and bath design in specific. Tons of displays through out […]
READ MORE